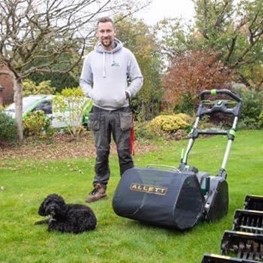 Mark Marshall - Managing Director (A.K.A The Captain)
Back in 2019 Mark decided to leave his full-time sales role to pursue his passion for gardening.
Starting off as a one-man band, Mark can proudly say he has expanded the company with a fantastic team of multiple lads that are transforming people's gardens every day.
After winning top 3 landscapers in Macclesfield for the second year running it's safe to say any Lawn Care, landscaping and general garden maintenance needs, Lawn Stripes And Hedges Ltd is your go to company.
Marks's hobbies:
Gym
Spending time with the family
Walking the dog
Arran Manton-Project Manager(A.K.A Budget Aquaman)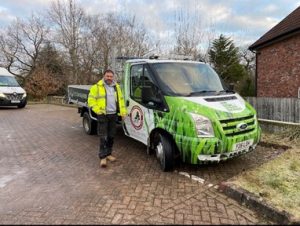 Arran is one of our newest members of the team, with a wealth of experience and knowledge in many ways he will be an asset to the company.
Arran is a family man who lives in Macclesfield with his long-term partner, he recently had his first child called Beau (totally adorable) and he also has two fur babies called Storm and Sil.
Arran's hobbies:
Motorbikes
Walking the dogs
Pizza (making and eating)
Spending time with his family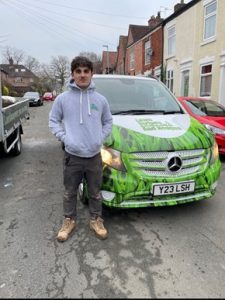 Rocco Fregapane - Apprentice (A.K.A Rocky Bow Boa)
We are excited to have our first apprentice join the team.
Rocco is 18 years old and has great previous experience within this industry. Due to his love for being outdoors he has got stuck right into the job and is settling in just nicely.
As well as working for the team, Rocco is a professional footballer for our very own local club Macclesfield FC.
Rocco's hobbies:
Football
Playing Football
Watching football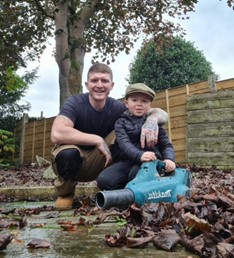 Jake Gorton - Garden Maintenance Manager (A.K.A Small Arms)
Jake was our first full time member of the team, who manages all your maintenance needs
Jake in another local lad from Macclesfield who lives with his partner and his son little Reggie, another great addition to Lawn Stripes And Hedges.
As you can see below its all hand on deck for Jake, getting those gardens summer ready.
Jake's hobbies:
Leaving tools at customer's houses
Spending time with his son
Scrolling through Facebook marketplace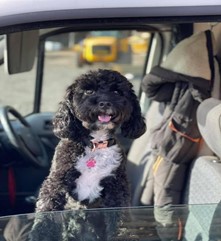 Button - Head Of Security (A.K.A Debt Collector)
Button is Mark and Tina's 2-year-old female cockerpoo who is a valuable member of the team. She joined the company at the age of just 12 weeks old but soon grown into her role as the company guard dog.
She loves nothing more than being out and about with the team, following her dad around customers gardens and being in the van.
She's friendly, playful, and very gentle, our customers seem love her too…. I mean come on what's not to love.
Button's hobbies:
Playing with her teddys and toys
Going for walks with her mum and dad
Pooing on Dads freshly cut lawn.