We offer everything to help keep your outside spaces looking amazing.
Working with the best tools available, and with years of experience, let us come and change your garden to the amazing outside space you deserve. What's more, we're committed to being as eco friendly as we possibly can, so it's also good for your conscience.
Lawn Stripes and Hedges" is a Small independent eco-friendly lawn-care and landscaping business.
We specialise in a professional lawn care service with a local personal touch, and source the most appropriate treatments for your lawn from trusted local lawn suppliers that will suit your garden, your lifestyle, and your budget.
We also cover, plants, landscape, planters, garden ideas, gardening tools, shrubs, lawns, lawn stripes, handyman, Macclesfield, hedge cutting, hedges, weeding, gardener, gardener in Prestbury, lawn maintenance covering East Cheshire, Alderley edge, Prestbury, Mottram St Andrew, Wilmslow, Chelford, Siddington, Lower Withington, Peover, Holmes Chapel and Knutsford areas.'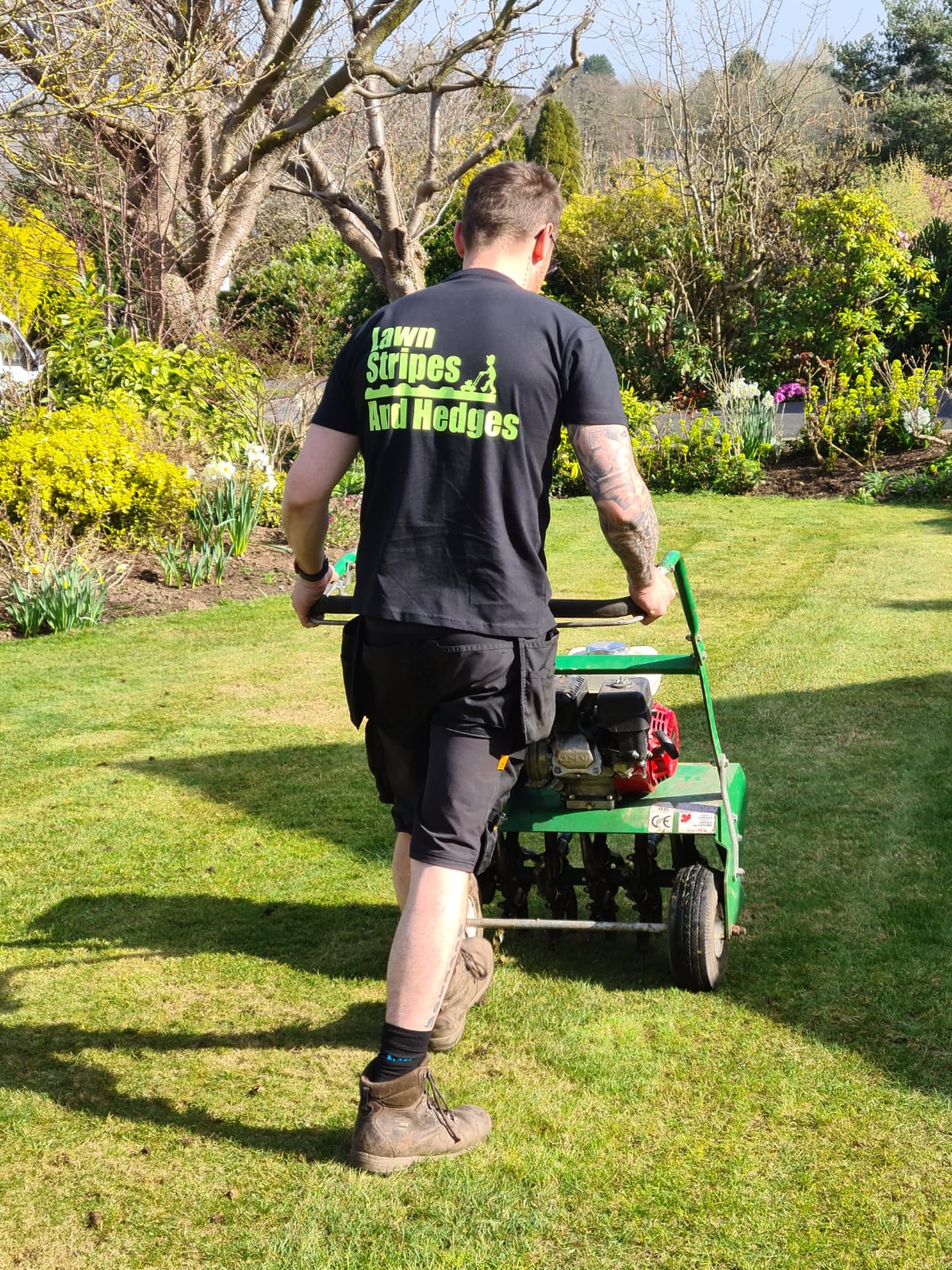 We handle everything for you!
Lawn Care
Hedge Trimming or removal
Flower Bed Maintenance
Garden tidy-ups
Patio / Walkway Cleansing
Irrigation and Drainage
Planting and Removal
Lawn stripes and hedges are proudly focusing on doing our very best for the environment whilst still continuing to do what we love.
According to a Swedish study, operating a typical lawn mower for an hour produces the equivalent emissions of polycyclic aromatic hydrocarbons as driving a car for 93 miles, This just goes to show that the environmental impact of lawn mowers can really add up.
If you were already concerned about the carbon footprint from your driving, it's also worth looking at what's lurking in your shed and garage because believe it or not other Items such as leaf blowers, chain saws, and other garden equipment are also responsible for the same concerns.
Even though things have improved since the research started we strongly believe there is plenty of room for improvements and change, we have bought all our tools and mower from Makita who share the same passion and desire that we do and by 2022 we aim to have electric vans too.
Contact us for our availability and pricing.